Moylan Law specializes in Property Law, which ranges from estate planning, trusts, real property, animal law (animals are legal property in Illinois), prenuptial agreements, asset protection, UCC filings, small business services and succession planning.
Among the Legal Services Offered by Moylan Law: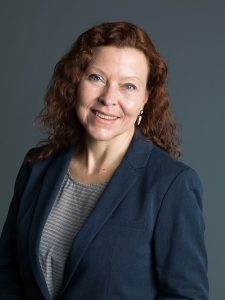 Trust & Estate Planning
Each client has different concerns, from taxes to inheritance issues to securing a home for a relative with credit issues; I provide individualized advice on the best Trust and Estate plan for your particular needs. Your Trust will be custom drafted for your goals. Constance provides guidance on fiduciary concerns, obligations and liability as well.
Types of Trusts include:  Living Trusts, AB and ABC Trusts, Land Trusts, Grantor Trusts, Generation Skipping Trusts, Intentionally Defective Grantor Trusts, Special Needs Trusts, Charitable Trusts, Education Trusts, Spendthrift and Creditor Protection Trusts, Pet Trusts.
Constance is a member of the Illinois State Bar Trust and Estates Committee and has served on the ISBA Trust Council.
Probate
          Constance has successfully guided many families through the Probate process, whether the deceased person left a will, or died intestate (without a will). Constance has dealt with disputes over the validity of a will, undue influence claims, fiduciary accounting, and missing heirs.
Guardianship – Adult
Constance can assist the client through this difficult process of court guardianship for a family member, including the elderly, special needs, mentally ill or addictions.
Real Property and Title Issues
          Constance brings more than 15 years' significant experience in the real estate sector, I am able to assist clients in a broad spectrum of real estate matters, from investment and acquisition strategies, 1031 exchanges, construction and development enterprises, land use/zoning issues, and financing. Additionally, Constance has dealt with adverse possession litigation, easement and title disputes.
Residential and Commercial Transactions for Buyer and Seller
Real Estate Related Litigation – breach of contract, material defects, failure to disclosure, misrepresentation, encroachments,
Condominium Formation
Condominium FHA Approval
Lease-Purchase
Foreclosure Issues and Loan Modification
Right of Possession
Pre-Nuptial Agreements
A prenuptial agreement is a contract between two (as of that time) unrelated individuals that addresses property issues in a marriage, including but not limited to how to divide assets in case of a dissolution. Also common is using a prenuptial to address the conflicts of second marriages where each party has assets they wish to keep outside of the marital estate, or have children from prior relationships, small businesses or other issues. Despite the fear of some that a prenuptial is merely an "exit strategy", a frank discussion of expectations of financial issues aides in smoothing these issues during the marriage as well, such as taking care of in-laws, step-children's education, control of assets or avoidance of responsibility for another's debts.
Mediation Services
Mediation allows parties to craft a custom settlement of their issues that can reflect issues before the court but also issues outside of the scope of the court, leading to stronger compliance. This is especially recommended for parties who will have ongoing contact after the dispute is resolved such a family, neighbors, contract disputes.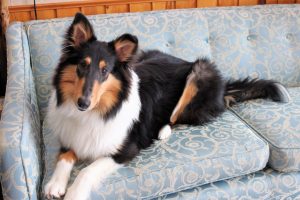 Animal law 
Animal law is a far reaching area of law that covers everything from lemon puppy laws, dog bites, livestock, pet trusts, allocation of pets upon death or divorce, animal protection, disputes of ownership, dangerous dog designations and noise.
Entrepreneurs, Small and Middle Market Business
Entity Formation
Governance
Articles of Incorporation & By-Laws
Succession Planning
Exit Strategies
Shareholder Agreements
International Trade Issues
Licensing Agreements
Contracts and Negotiations
Vendor & Service Contracts
Confidentiality and NDA Agreements
Terms of Service
Employment Contracts
Branding and Marketing and Intellectual Property
Copyright
Licensing Agreements
Cease & Desist
Dispute Resolution
Infringement Issues
Internet Law & Social Media
Privacy
Right to Publicity
Domain Name
Online Terms of Service Agreement
Professional Regulation & Licensing
Litigation
Constance has experience with business law from formation and pre-formation issues to succession planning for family businesses, and has a special passion for assisting local entrepreneurs, who often have concerns that touch several areas of law. Perhaps this is because Constance has been an entrepreneur, beginning when she paid for her college study abroad by catering, baking and party planning. Other entrepreneurial enterprises include real estate development and joint ventures and financial services. Constance serves as "of counsel" and advises businesses clients on concerns with formation; financing; contract drafting and negotiation in sales, employment, distribution agreements and other business concerns; international trade (import and export); copyright, trademark protection and defense; and business related real estate issues.